Team Fortress 2: Jungle Inferno update – day three – Review 
This is a continuation of a four part review. To read part two click here. To read part one click here.
Day 3:
Three quarters of the way through the Jungle Inferno update and each day has gone from good to great to greater and its still looking up. Day three heralds the highly anticipated arrival of the pyro class overhaul and after the huge wait; Valve, in a generous apology gesture that would put many other AAA developers to shame, gives the community a whopping five new weapons (four pyro and one heavy), numerous overhauls and fixes, even second contract campaign all for free.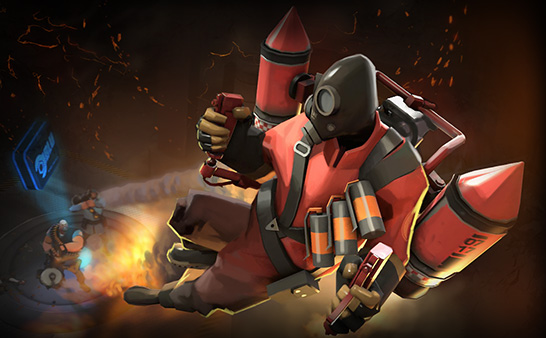 The new "pyroland" (free) campaign is a small 5 mission taster of the new "contracker" system (for more info on that, see my day 2 coverage). Each mission unlocks one of the new weapons. This is in stark contrast to previous updates, which had players buying crates, desperately hoping for random drops or paying hugely over the odds on the Steam marketplace all for a chance to try out new weapons.
The new weapons added are each fairly unique, a fireball launcher, a slap and even a jet pack put a new spin on combat. For a full list of changes and some more in-depth info on the new weapons, you can visit the Team Fortress blog, right here.
After a long period of stagnation, Team Fortress 2 was in serious need of some seriously cool (or should I say, hot) new weapons and day three of the Jungle Inferno update is a huge game changer, no pun intended. We now eagerly await the fourth day, the final in this epic update saga. Stay tuned folks.