Team Fortress 2: Jungle Inferno update – day four – Review 
This is a continuation of a four part review. To read part three, click here. To read part two click here. To read part one click here.
Day 4:
Dawn of the final day, a blog post appears on the TF2 site revealing the grand information that…
Jungle Inferno has been delayed and will be coming out tomorrow. Previous Team Fortress updates have shipped in pretty poor states, so it's nice to see valve actually trying ensure the most anticipated in update in TF history doesn't ship broken although telling us at the height of anticipation that it will be delayed was a bit of a let down.
Crushing disappointment aside, day four has yielded one thing, a list of in-depth patch notes (probably intended to ship with the actual update).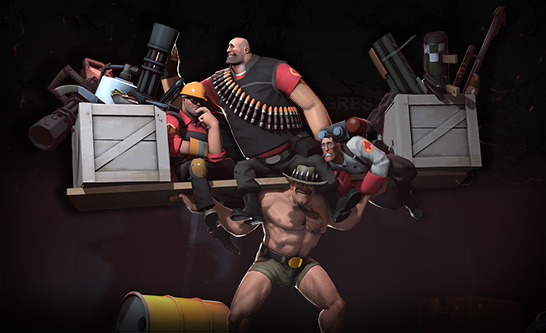 Each balance change seems cleverly thought out and aims to increase the viability of the least used weapons and decrease the viability of the most overused items. Not many of the changes are truly groundbreaking but most will have at least a small impact on gameplay.
Steam controller support has, at long last, been properly implemented and some broken animations have been fixed. Overall, day four is just maintenance. Admittedly, much needed, maintenance that will certainly improve Team Fortress 2's overall experience.
Is day four of Jungle Inferno the amazing climactic peak at the end of this roller-coaster ride of an update that we wanted? No. But it is an additional little length track that will keep the Team Fortress ride running for a while longer.
And hey, we've still got Halloween and Christmas events to come!