Lego City Undercover and Lego Worlds – Review
From developers Traveller's Tales comes two games; Lego City Undercover and Lego Worlds. Both games are vastly different in content yet are similarly flawed.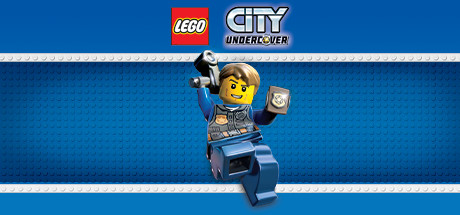 The Nintendo Switch's game library can be described as sparsely populated at best and some Lego game ports from other consoles were a much needed addition to help bolster the rather pathetic numbers.
Lego City Undercover was the first Switch Lego game I purchased and after £59.99 of disappointment it was very nearly the last. The problem with Lego City Undercover isn't the game itself, the WiiU version was hilarious and uniquely charming whereas the Switch port is just a slideshow. Playing in handheld mode just isn't a viable an option for this game. In handheld mode, Lego City Undercover barely tops 20 frames per second and is quite frankly nauseating.
The docked version isn't much better averaging around 25 frames per second and dropping as low as 10 at some times. When playing co-op in handheld mode, it runs at 5-10 fps and just about double that when docked. As Lego City Undercover was marketed as a "fun for all the family" co-op was a major selling point, this atrocious performance is unacceptable.
How a game optimised this poorly was cleared for release is beyond me. With no patches, as of writing, Lego City Undercover for the Switch is certainly one to avoid.
Lego Worlds was the second Switch Lego game I purchased. Curiously, I couldn't quite put my finger on Lego Worlds's target audience. Young children would surely find the building mode too complex and the missions confusing. Most adults would find the missions immensely dull and repetitive and not have enough free time to master the building mode.
The aforementioned building mode is the main focus of Lego Worlds. Almost all missions reward you with new tools and bricks to create with. The building mode is surprisingly in-depth allowing for a huge range of customisation and creation options, however, the game rarely gives you an opportunity to use them.
Sure, they can be used in the many building based missions but devoting an hour into building a small mission-specific house that you will probably never even come back to is alittle pointless. Lego Worlds could be easily improved with the simple addition of a hub world; a place where you can easily return to and showcase your new building items.
So, with boring missions and a somewhat redundant building mode, what makes Lego Worlds one of my most played Switch games?
The world generation.
The world generation in Lego Worlds is astonishing. With countless biomes, infinite planets to explore, deep cave networks and hundreds of characters to interact with; you will keep coming back for more. Lego Worlds also excels in the graphics department and is visually stunning. The Switch port also runs perfectly, even outperforming the Xbox one and PS4 at some times. Handheld mode is less impressive but still perfectly playable.
With Lego Worlds running so perfectly, you are left to wonder what exactly went so badly wrong with the, graphically inferior, Lego City Undercover. Lego Worlds is by no means great, it is still quite flawed, but it is still a hugely enjoyable experience and one I would recommend to everybody.