Don't Knock Twice – Review
Don't knock twice is a first person horror game by developer Wales Interactive for PC, Xbox one, Playstation 4 and Nintendo Switch. It appears to be loosely based of a film of the same and, although more poorly than the film, tells roughly the same story.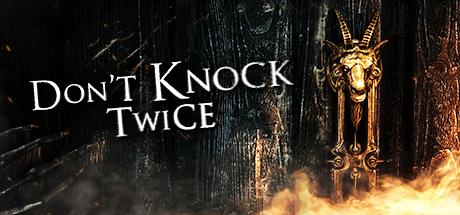 Graphically, Don't Knock Twice is very impressive. Each individual room of the grand mansion in which the game takes place seems lovingly detailed and is very genuine. The texture work is also impressive and even the Switch version, which appears to have had a slight graphically downgrade, is still fairly good looking.
Unfortunately, the impressive visuals are about the only thing Don't Knock Twice has going for it and is, at its core, an incredibly uninspired and boring experience. The "horror" aspect of Don't Knock Twice is incredibly underutilised. Although the story that the game attempts to tell is genuinely quite terrifying it is told through a series of notes or newspaper articles which you may or may be bothered enough to read.
The only other horror aspect of the game are the few incredibly predictable and very average jumpscares, each of which seriously battles against unintentional comedy – and often fails. Having scares with this level of poor execution is to be expected of a crappy Steam Greenlight title cobbled together in an hour or so by a team of IT students for their summer project not a full disc release game.
The game's audio design is poor and the music is at times quite unpleasant to listen to. Each "scary" moment is accompanied by a mad slamming of piano keys which just obliterates any genuinely tense or scary atmosphere the game had built up.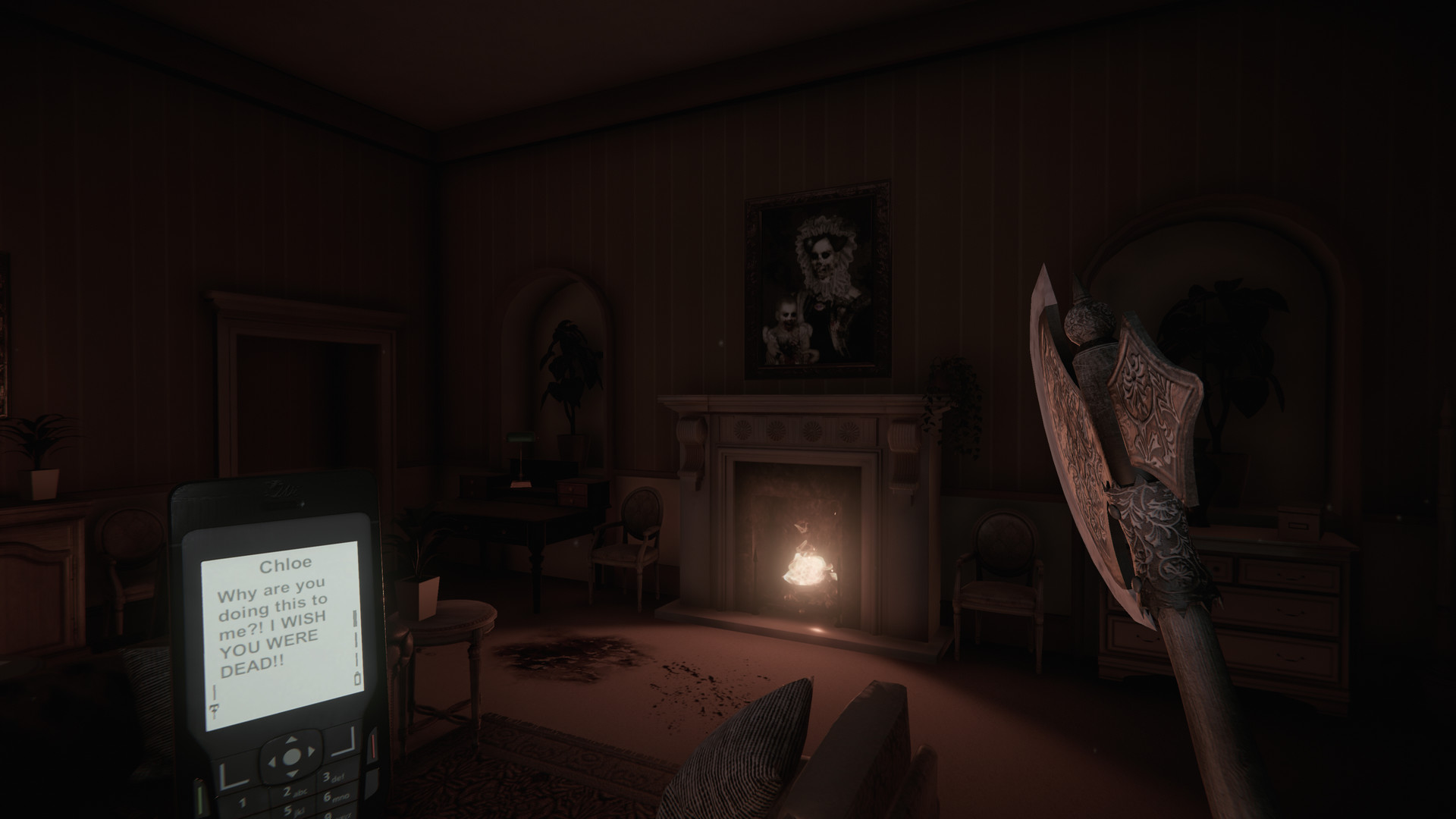 On the subject of obliterating the game's atmosphere, what was the deal with paintings in this game? Each room or corridor was practically filled with portraits. After looking at a painting and turning around the painting would change. Figures in it would become zombified or covered in blood. This was at best mildly disconcerting but after you discover that, with the exception of one right at the beginning of the game which opted to fly off the wall instead, literally every single painting does this, it becomes hilarious.
When I deliberately turned my back on a painting and turned around to see it change, the effect was reminiscent of a mother hiding behind her hands to amuse her child in a game of hide and seek. It was almost beyond belief how resoundingly not scary almost every aspect of Don't Knock Twice manages to be.
The few puzzles the game has to offer were quite interesting and the bathroom steam puzzle was particularly good. Unfortunately, they are very easy to solve and the genuine interest and enjoyment the puzzles managed to create are completely undermined by the general awfulness of the rest of the game.
The plot, which seems to be a skimmed down version of the film's plot, was so generic and predictable that within about five minutes of playing I had predicted almost exactly how it would end and nailed the ending "twist". The predictability of the plot isn't exactly helped by the game's incredibly short runtime, which gave the story little to no time to develop.
Those first five minutes I played encompassed almost 10% of the game's total runtime and easily 100% of what it had to offer.
Forget about knocking twice. I wouldn't recommend even knocking once.