5 timeless stealth games you should definitely check out
Ever since man first killed man, man has dreamed of killing man in quieter and more sophisticated ways. Although it would be very difficult, quiet messy and of course extremely illegal to pursue these dreams in real life, the gaming industry has you covered. To try to help you find the most suitable game to quench your bloodthirsty desires we've made a little list of five of the most genre defining stealth titles that have each managed to withstand the test of time.
Do bear in mind however entries are in no particular order, restricted to one per franchise and must be over 5 years old  (sorry HITMAN 2).
---
5: Thief II – Metal Age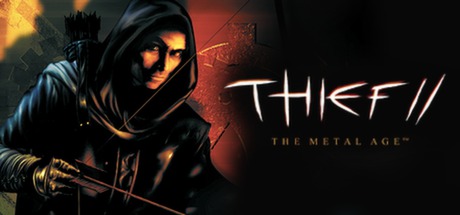 Platform(s): PC
Price*: £4.99
Developer: Looking Glass Studios
Few other franchises have been as influential in the world of stealth games as Thief. For its time, Thief II was impressive both technically and graphically. The vast sprawling urban mazes that comprise the majority of the levels demonstrate some of the best level design seen in gaming to date. Everything in Thief II feels just perfect. From the logical placement of loot, the unique aesthetic – a striking mix of gothic and steampunk, to the variety of stealth tools at your disposal everything works in conjunction to create a stealth experience as meticulously crafted as it is engaging. Whilst the game does go completely off the rails a few hours in; with traditional guards switched out for gruesome zombies, weird ape people and spooky skeletons amongst a whole host of other lovecraftian horrors.
Although this thematic shift from equal parts realistic and gritty to equal parts fantastical and frightening isn't for everyone, for the right player this complete tonal variety only serves to keep you engaged. Thief II is a game with no limits, and it makes damn sure you know it, keeping the basic mission structure of "go here and steal thing" as fresh in the tenth level as it was on the first. If you want a game that keeps you on the edge of your seat as you wonder what kind of  unspeakable horrors from a dimension of pain might by lurking around every tight corner of a unfathomably vast clockwork mansion, look no further for Thief II: The Metal Age is certainly the game for you. If that doesn't quite sound like your cup of tea, well just keep reading.
---
4: Alien: Isolation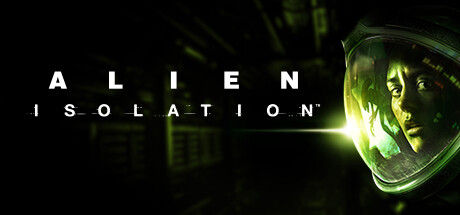 Platform(s): PC, XBOX ONE, XBOX 360, PS4, PS3
Price*: £29.99
Developer: Creative Assembly
Turning five years old this year, thankfully Alien: Isolation just manages to scrape its way past my arbitrary restrictions and firmly on to this list – because it would be a huge loss if it didn't. Alien: Isolation is a very radical take on the stealth genre; combining the terrifying sci-fi horror elements that made the first Alien film so great and the deep level  of immersion that only a first-person video game could offer.
Alien: Isolation puts you head to head with an alarmingly intelligent AI Xenomorph. Apart from the odd human or  android enemy; it's just you, a deteriorating space station and the monster. The most fun stealth aspects of the game arise when trying to circumvent an alien that, although partially blind, has an advanced sense of hearing and unprecedented predator instincts. The alien is also an ever-present threat and, ignoring a few scripted sequences, is always present nearby on the station just waiting to dart over at the sound of a gunshot or a generator powering up.
Of course, such an organic AI has its fair share of jank, sometimes hilariously getting itself stuck on a table, or somehow not feeling you accidentally standing on its tail. Alien: Isolation is certainly not perfect, but if Thief II was a moist stealth cake with a few horror sprinkles, Alien: Isolation is just a huge pile of sprinkles with chunks of cake thrown in. Although its approach may not be as nuanced and sophisticated as Thief II, but much like the allegorical pile of cake chunks and sprinkles, it is delicious all the same.
---
3: Gunpoint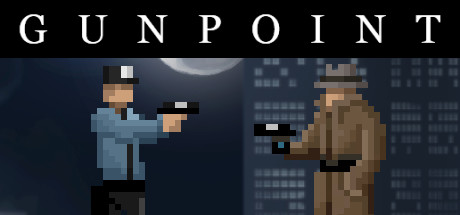 Platform(s): PC
Price*: £6.00
Developer: Tom Francis
Few indie games have managed to steal my heart as much a Gunpoint. Despite being made by developer Tom Francis for initially less than £20 in his spare time, Gunpoint is almost perfect in every regard. Visually, it's beautiful with pleasing pixel graphics taking great inspiration from cyberpunk and film noir. The music is very distinctive and matches the visual style perfectly. The writing is very unique; expertly managing to be self-aware enough to carry some of the funniest fourth-wall destroying dialogue I've ever seen in a video game and yet keeping the story grounded and the stakes high.
You must be wondering what the gameplay is actually like though. Well, if you completely set aside the fantastic music, lovely visuals and brilliant dialogue you find an equally amazing puzzle sleath-'em-up. Infiltrate highly secured buildings using high-tech hacking to rewire doors, disrupt patrols or even make guards comically shoot each other by accident. The hacking mechanics are not just the surface level mechanics found in the likes of Watch_Dogs. Obviously you can keep things basic, but the most fun comes from creating Rube Goldberg Machines of interlinked lifts, buzzers, trap-doors and alarms just as complex as they are deadly.
Gunpoint is also significant for truly living up to its name. Although you do unlock a pistol late in the game, it only has five rounds. That's right, five rounds. And not just per mission either, no, these have to last you the whole game – and the overwhelming rapid police response to gunfire renders these bullets almost useless anyway. Instead of a weapon, your pistol is more of a tool. When pointed at an alerted guard, it stops them dead in their tracks preventing them from firing at you and giving you just enough time to make a daring escape.
There's so much more to Gunpoint that could barely fit in here, like the best autosave system in gaming or the way the music adapts to what's on-screen, but time is short and you probably stopped reading a few paragraphs ago. Instead, I'll end this section with this; dear two people still reading, go buy Gunpoint. I'm serious. It's a brilliant game that's always cheap as chips, not to mention supporting a fantastic independent developer's future projects.
---
2: Dishonored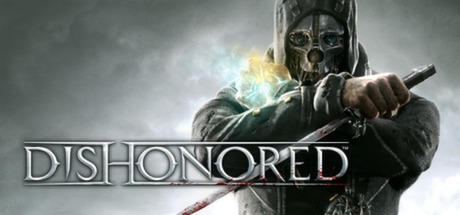 Platform(s): PC, XBOX 360, XBOX ONE, PS3, PS4
Price*: £7.99
Developer: Arkane Studios
Dishonored may borrow many elements from Thief: namely a few aspects of the steampunk setting; some gameplay mechanics and a profound focus on the occult. Despite this Dishonored overcomes the obvious parallels by providing its own unique experience that feels more like its own thing, rather than a Thief rip-off.
Dishonored's world feels almost storybook, with characters fitting common faery-tale archetypes and graphics, a kind of cell shading, which help frame the game as one ever-moving illustration in a picture book. Despite looking like a picture book, the city of Dunwall is hardly a setting suitable for children. Ravaged by plague, constant civil unrest and the murder of its leader before your very eyes; Dishonored thrusts you into the shoes Corvo Attano: a former royal protector granted dark magic by a malevolent god and tasked with recovering a young kidnapped princess.
Nine missions await you on your quest, which may not sound like a lot but believe me they are big, with a variety of lethal or nonlethal approaches. Dishonored presents a difficult moral choice with by far the easiest way to finish missions being quick and bloody. This reduces the game to a six hour long action-packed romp with plenty of swashbuckling sword fights, gripping gunfights and brutal beheadings. One of the main themes of the game however, and one that you are shown through your targets (having all committed some form wrongdoing in the past) is that actions have consequences – and Corvo's violent actions certainly do have consequences. With every kill the state of the city worsens: plague rats become more common, conversation you overhear are more tense and afraid and guard patrols and equipment are stepped up. The true consequences of your actions however manifest themselves at the end of the game, with the merciless bad ending.
In light of that, I think it's safe to say that it's definitely worth committing the thirty or so hours for a full stealth playthrough. While you don't have to be entirely nonlethal (with a leeway of about 70% of enemies being left alive per mission) to get the good ending, you certainly get extra stealth brownie points and it definitely makes the overall experience far more rewarding.
---
1: Hitman – Blood Money
Platform(s): PC, XBOX ONE (HD Ed.), XBOX 360, XBOX, PS4 (HD Ed.), PS3, PS2
Price*: £6.99
Developer: IO Interactive
Sleek and sophisticated accompanied by a refreshing level of piercing cynicism, Hitman Blood Money is a dark globetrotting spy thriller. As Agent 47, proud holder of the humble title "world's best genetically engineered assassin", you're sent to a variety of locations across the world. From the Paris opera house to a hillbilly wedding in the Mississippi, every mission feels incredibly unique and presents its own set of challenges to overcome.
Unlike a more traditional stealth title where you would try your hardest to avoid guards and crowded areas, Hitman Blood Money's focus is on hiding in plain sight. With the ability to choke out a security professional and don their blue garbs to infiltrate an event or being able to casually stroll past a police patrol with just the thin wall of a foil-lined briefcase between them and your high-power compact sniper rifle, Hitman offers a gripping game of cat and mouse needing you to always stay one step ahead of site security to survive.
This dynamic is superbly supported by the intelligent and vcery well coordinated AI. Guards patrol, take rests in break rooms and talk over their radios all in their native languages, giving each setting a truly authentic edge. If your cover is compromised, by either being seen by a guard or over a CCTV, a description of your appearance and clothing is circulated via radio. Guards give you funny looks, observe your actions more closely,  attempt to follow you or hold you at gunpoint if they think you're armed.
Each mission is loosely connected with the plot of an interesting spy thriller, but it's honestly best to forgo the plot entirely and focus on mastering the countless approaches to each mission. As the game progresses, you unlock a verity of new toys; silenced pistols, stealth SMGs or remote mines, which can be brought back to previous levels adding an even greater level of replayability.
The award-winning score is another factor that contributes to the game's overall brilliance and its subtle but witty social commentary gives a dark comedic edge to its world.
Hitman: Blood Money is certainly unique, and its huge variety of playstyles – with the prospect of flat out bloody violence, James-Bond style silenced pistol runs and even the option to make every kill look like an accident and become a complete ghost – means there is truly something for everyone.
---
*Prices are Steam store prices (excluding discounts or sales) as of April 2019.