5 times DLC was so good it would make you regret not buying the season pass
It's safe to say that DLC is one of the most divisive topics in the gaming world today. Some people love it, some people hate it. It's also safe to say that no matter on which side of the fence you sit we can all agree that some DLCs are definitely better than others. In light of this, why don't we take some time to set aside our differences and discuss some of the times that DLC was so good it would definitely make you regret not buying the season pass.
---
5: The Crew: Calling All Units
Base game: The Crew
Platform(s): PC, XBOX ONE, PS4
Price*: £20.99
The biggest problem for me with the base game of The Crew was that it was quite frankly incredibly boring. A generic racing game with an admittedly enjoyable online open world that suffered from a severe lack of anything real to do. Luckily, The Crew: Calling All Units is a surprisingly expansive DLC that remedies that issue.
Calling All Units feels much more like what The Crew originally should have been, taking a leaf or two from games like Need For Speed: Most Wanted. Picking a side; either as a police officer or a criminal, transforms the vast open world of The Crew from a boring inconvenience you have to navigate between missions into a dynamic arena jam-packed with activities. As a policeman, you can patrol around urban the map participating in engaging police pursuits with any wrongdoers you happen to encounter and as a criminal you can cause as much vehicular chaos to your heart's content while avoiding the watchful eye of the law.
Coming bundled with the previous expansion, The Crew: Wild Run, that £20.99 price tag feels like very good value for money – especially considering the base game is frequently free on Ubisoft's store Uplay. As well as the online play to player content, the pack unlocks a set of very nice police and off-road vehicles, a host awesome customisation options and a even two whole new story campaigns to follow for people who aren't too keen on the online aspects of the game.
---
4: Borderlands 2: Tiny Tina's Assault on Dragon Keep
Base game: Borderlands 2
Platform(s): PC, XBOX ONE (HD Ed.), XBOX 360, PS4 (HD Ed.), PS3
Price*: £7.99
Borderlands 2: Tiny Tina's Assault on Dragon Keep may be only one of the numerous DLC available for Borderlands 2 but it is certainly the strongest of the bunch. Offering an interesting twist on the Borderlands formula, Assault on Dragon Keep takes you to the world of an endearingly over-the-top parody of tabletop role-playing games.
With a distinctive artistic flair accompanied some of the funniest dialogue in the franchise, Assault on Dragon Keep stands out from the crowd. Although admittedly quite short, it's length is certainly appropriate for the under £10 price tag and the co-op modes combined with the game's inherent strong level of replayability means you're certainly getting a lot of bang for your buck.
Whether for a fan of the franchise as a whole, a fan of the titular narrator Tiny Tina, around whom the whole DLC is centred, or just someone who wants to squeeze a couple more hours out of Borderlands 2, Assault on Dragon Keep is an absolute necessity.
---
3: XCOM 2: War of the Chosen
Base game: XCOM 2
Platform(s): PC, XBOX ONE, PS4
Price*: £34.99
XCOM 2: War of the Chosen is the most expensive DLC on this list and for very good reason. Originally conceived as a fully fledged sequel to the superb XCOM 2, War of the Chosen packs a jaw-dropping amount of content.
War of the Chosen adds a renewed level of threat to the Advent regime; with a huge number of new enemies paired with never before seen mission locations and deadly new hazards but most importantly the inclusion of several new mini-bosses; the titular "chosen" who can appear randomly throughout the campaign and transform an already brutally difficult game into a nightmarishly tense desperation fuelled bid to save not just your squad, but the whole of humanity.
On top of all this, a new faction system adds a host of potential allies in the form of other human resistance factions. These potential allies however can also be potential enemies, and an in-depth level of micromanagement allows you to carefully control and monitor your relationships with each group.
Although its immense difficulty restricts this DLC exclusively to XCOM  2 veterans (seriously if your first playthrough is with this DLC you have zero chance of success) it is the rejuvenating boost the game needs to keep its experience fresh, even many years after its release.
---
2: Phoenix Wright: Ace Attorney Rise from the Ashes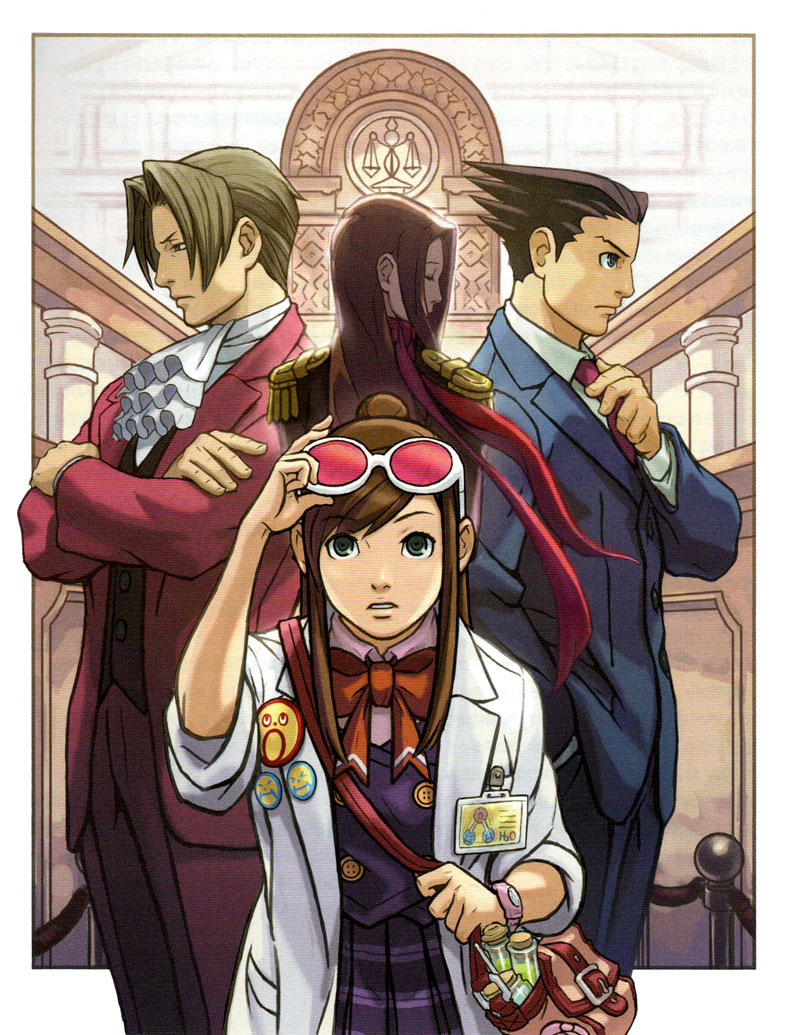 Base game: Phoenix Wright: Ace Attorney
Platform(s): PC (HD Ed.), XBOX ONE (HD Ed.), PS4 (HD Ed.), NINTENDO SWITCH (HD Ed.), NINTENDO 3DS (HD Ed.), NINTENDO DS
Price*: £29.99 (Trilogy pack)
Whilst technically not a DLC in the modern sense, Rise from the Ashes – a special bonus episode added to the DS port of the original Phoenix Wright: Ace Attorney – was certainly too significant to overlook.
Rise from the Ashes fills all the check-boxes for a perfect DLC, with a length rivalling that of almost a third of the base game, a stand-alone story which introduces some of the series' best characters, new and excellent additions to the base OST and most importantly a set of new forensic themed game-play additions which despite being all new to the series managed to fit in seamlessly with pre-existing game-play elements.
Despite being a bonus case, Rise from the Ashes is by far the strongest, most tightly written and deeply engaging of not just the first game – but arguably the whole original Ace Attorney trilogy.
If you missed this case first time or simply overlooked it, it is most certainly worth picking up a more modern variant of the game – I'd recommend the HD remasters with which it is included as standard – and see what all the fuss is about.
---
1: Far Cry 3: Blood Dragon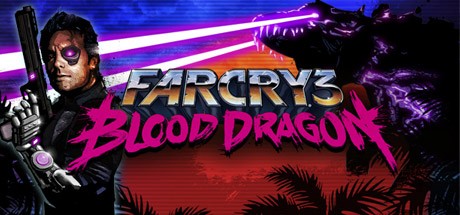 Base game: Far Cry 3
Platform(s): PC, XBOX 360, PS3
Price*: £12.49
Far Cry 3: Blood Dragon is unique on this list as the only truly stand-alone DLC. With a seperate launcher, menus and even steam store page; Blood Dragon is very good at presenting itself as a very different take on the Far Cry formula.
Whilst Far Cry 3 was an exploration of vulnerability, putting you in the shoes of a fragile protagonist and watching their struggle to overcome insurmountable odds and cope with the emotional impact of the sacrifices you had to make along the way, Blood Dragon is a power fantasy, playing as an almost indestructible cyborg power-commando in a mission to slay legions of robot troopers and occasionally the titular Blood Dragons.
Where Blood Dragon truly stands out however is not its gameplay, which is effectively just late-game base Far Cry 3, but rather in its presentation as an over the top parody of 80s action. With plenty of references, a brilliant synthwave soundtrack and many little details from the CRT overlay, the VHS tracking loading screens and ridiculously cheesy over-the-top dialogue which demonstrate that Blood Dragon is far more than just a basic Far Cry 3 reskin but rather an extremely well crafted love letter to all things 80s action.
---
*Prices are Steam store prices (excluding discounts or sales) as of April 2019.