The Painscreek Killings – Review
---
Disclosure: To aid this review a copy of The Painscreek Killings was provided free of charge by EQ Studios
---
A cold case investigation takes you, the journalist Janet Kelly, to Painscreek where four years prior, in the summer of 1995, the mayor's wife Vivian Roberts was brutally murdered. With all leads dead, the police investigation over and the town laying abandoned it is your job to solve the mystery once and for all before the truth is lost forever.
The Painscreek Killings makes a bold claim when launched: a promise of "neither helpful quest markers, nor any form of handholding throughout the game", which is certainly a delight to any frequenters of the visual storytelling genre.
Surely I can't be the only person who faces nightly flashbacks to that glow-y ball thing in Everybody's Gone to the Rapture, the thing that would lead you down long country lanes with the promise of plot revelations only to suddenly and arbitrarily decide that "whoops! No plot could be found here and now you have to walk all the way back".
Regardless of how many sleepless PTSD-ridden nights you have been granted by that petulant guiding glow it's refreshing to see a narrative experience that taps into the genre's inherent tranquillity and lets you explore the world at your own pace.
Past a very brief and excellently well integrated tutorial sequence which runs you through the basics (it's not too complex, basically you just walk around and look at things) there is a distinct lack of handholding. Some clues you find do naturally hint a locations you should probably visit next, but you're never under any obligation to follow up on them. In fact you get the option to leave at any point.
As funny as the idea of a reporter driving hundreds of miles out to a town only to turn right back around and go home is, it would be fundamentally missing the game's real juiciest meat.
That meat comes in the form of the variety of locations you are able to explore throughout your investigation. From wandering the eerily empty town streets, rummaging around the mayor's colossal mansion or avoiding the terrifying hospital at all costs. The hospital I should probably mention, for the sake of saving you a potential heart attack, houses the game's only (sort of) jump-scare.
In these locations you collect notes, characters' personal journals and snap quick photos. Whilst doing all that, it's well worth making a personal journal of your own. The game recommends that you take frequent notes, and record the details of what you uncover and for good reason as this notetaking is pretty much essential to the experience.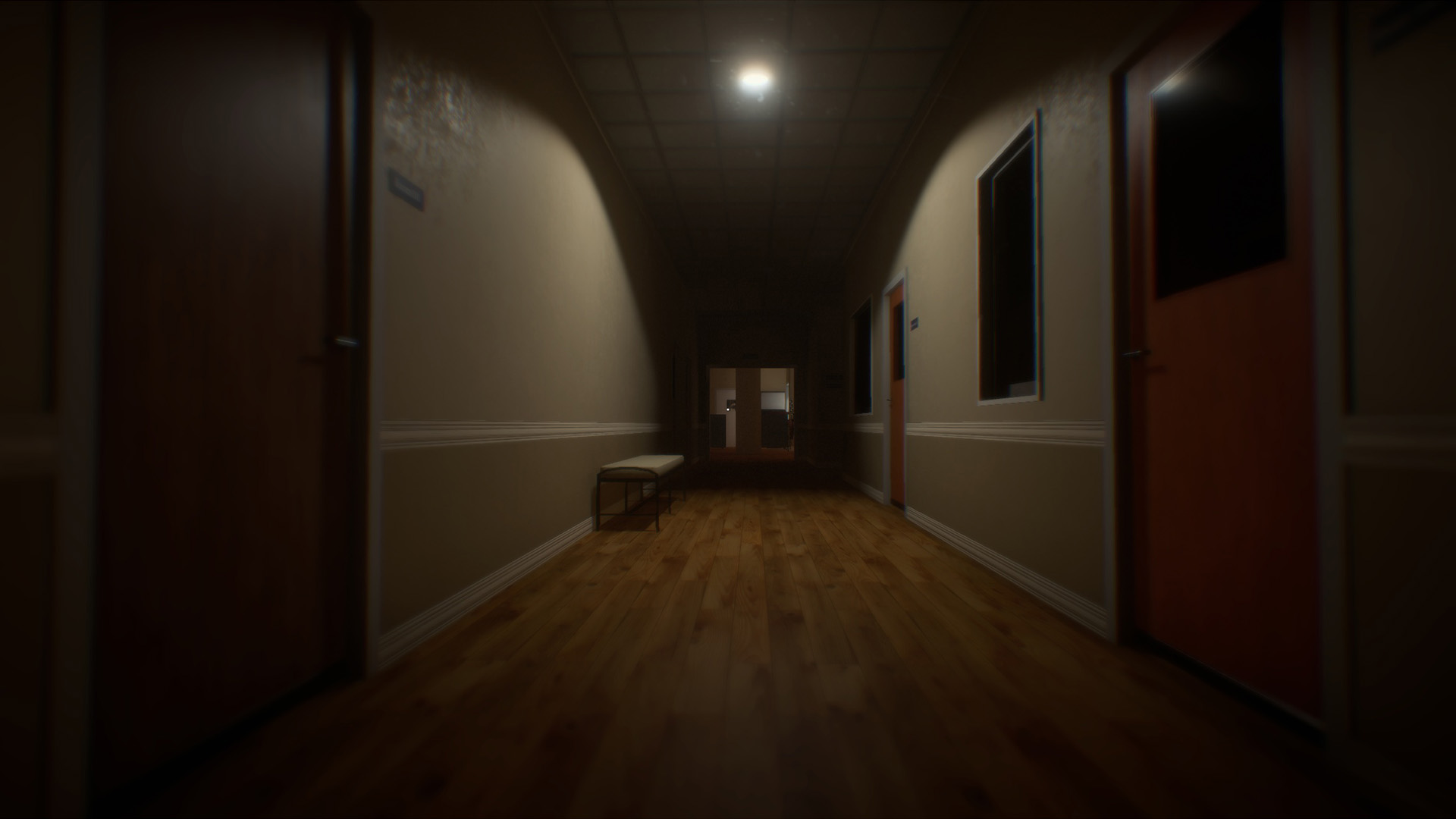 Whilst the game does do its best to record anything you do pick up, some passwords or post-its you find simply aren't saved. Although it would be nice to have the option to record things in an in game notepad, you can never beat pen and paper. The extra level of effort exerted by the physical recording of you evidence does however work in the game's favour, helping significantly with your deductions rather than simply becoming an extra annoyance.
There is certainly a lot of satisfaction to be felt in the deductive reasoning of The Painscreek Killings. It feel just right; I never felt stuck or completely stumped, and while some of the deductions you do have to make do seem like a bit of a stretch, I never found myself frantically Googling solutions as I would with other frankly less well made titles.
The level of immersion felt while playing is sublime, and easily on par with the likes of Gone Home and Return of the Obra Dinn, the very best of the visual novel and investigative genre respectively.
This immersion is assisted by the game's voice acting which is, for the most part, excellent and the overall level of visual flair with which the game is presented. Not being a fan of bloom and motion blur, I was happy to see the option to turn them both off. Once they have been disabled, and the world no longer appears viewed through melting wax, things look absolutely lovely.
The town, when you disregard its emptiness, looks cosy and warm, surrounded by a lush forest and shimmering spectral river. I almost regret the fact the player is given the ability to sprint, for it can stop you soaking in the brilliant atmosphere as you really should. Then again, Everybody's Gone to the Rapture (which can't seem to catch a break today) showed us how, rather ironically, a "walking-simulator" that confines you to walking alone quickly becomes an absolutely traumatic experience.
A small thing to note here is that The Painscreek Killings is excellently optimised. It offers you three visual settings: "good", "beautiful" and "fantastic". Most shouldn't have any issues running it on its lowest visual settings. Whilst normally I would be against such a pretentious naming scheme I do have to concede that the different configurations do indeed look very "good", extremely "beautiful" and completely "fantastic" as described.
One thing that looks less "good", "beautiful" and "fantastic" than the rest is the game's main menu. The background video that accompanies the plethora options you see upon starting the game would set the mood perfectly, however it is simply just too choppy and is compressed to the point where it looks like porridge.
You'll notice I haven't mentioned much detail surrounding the plot, and that's a very conscious choice. The plot is central to the experience of the game and I'm a little wary of spoiling anything. What I will say is that things aren't as simple as they seem. The mystery goes much deeper than a single murder, and is supported by a cast of characters that, although you never see them face to face, are excellently written and feel fully-realised.
The main mystery is joined by a couple smaller optional side-mysteries. These are usually more obtuse and don't serve much purpose in the wider narrative but are a nice little bonus for anyone who wants to grasp the complete picture of life in Painscreek. They also give you a bit more time to appreciate the game's soundtrack.
The music comes in the form of a few light piano melodies that are wholly pleasant if not slightly forgettable. The audio mixing does seem a little bit off however and on the default settings has the sound effects for certain actions, like opening doors, set far too loud. Thankfully this can be adjusted without much hassle.
Despite a few extremely minor niggles, The Painscreek Killings is a fantastic experience and one I would certainly recommend jumping in to. It has a compelling story that is elevated by the authentic glimpses into the lives of entirely engaging characters through which it is told. Not to mention the fact it's coupled with a set of stunning visuals and a good soundtrack. It is unapologetically a superb example of games as a viable medium with which you can convey a complex and immersive narrative.
If you liked the sound of anything I've said, or just feel like playing detective yourself, you can check the game out on Steam by clicking here, where it is on a generous 60% off sale until the 9th of July.