Max Payne – How writer Sam Lake's face came to define one of the most iconic characters of a generation
Anyone who has even glimpsed gameplay of Remedy's Max Payne knows that face. The iconic look of a man having just eaten a lemon that appeared plastered over protagonist Max's polygonic profile throughout your playtime. A facade so iconic it's endured two console generations, a mobile port and even been poorly replicated in a Mark Wahlberg film. It's a pretty perfect profile for a violent vigilante but did you know that this physiognomic phenomenon actually has an amusing anecdote attached.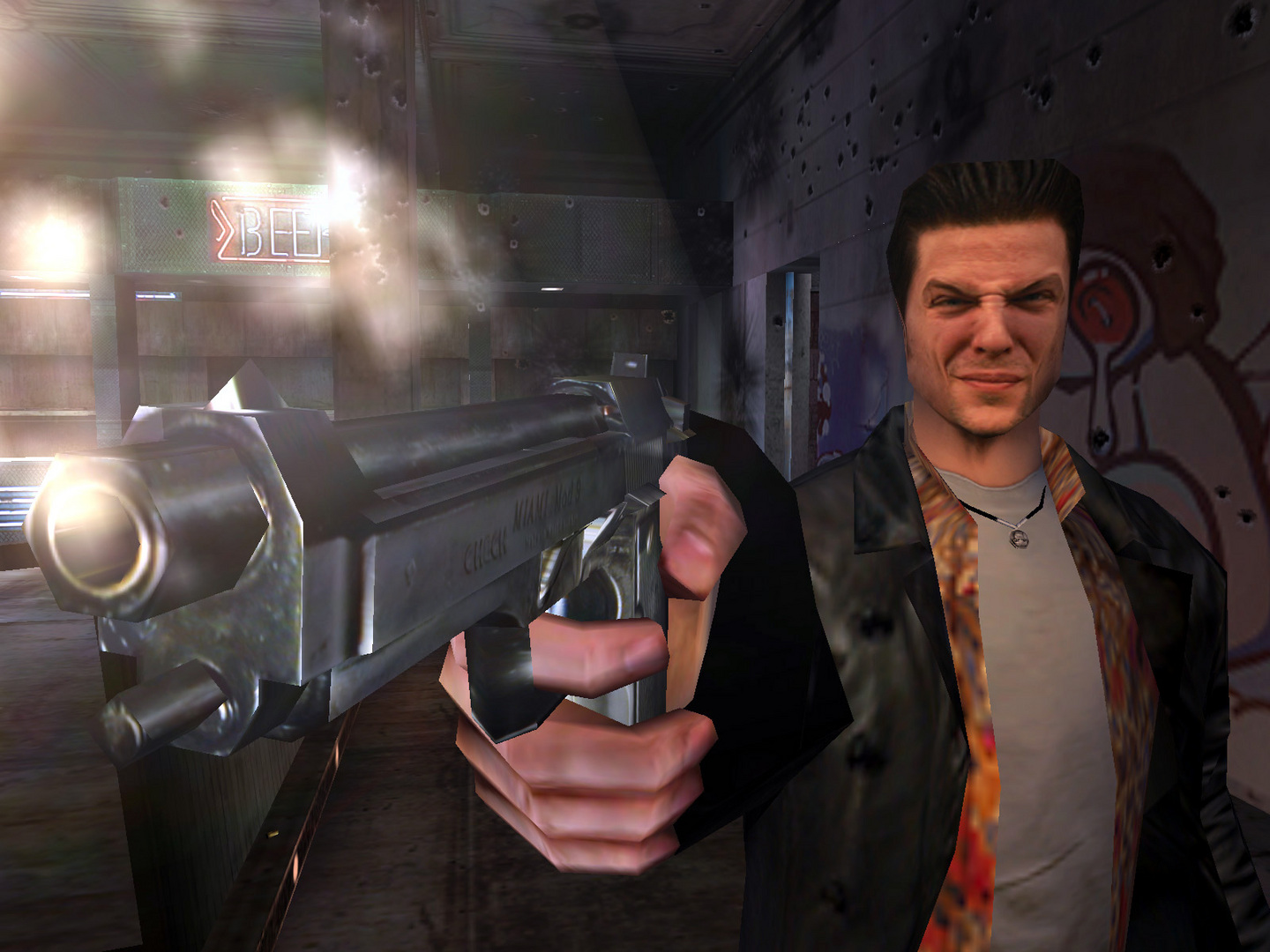 To understand the origins of Max's mug it's important to know something about the climate of game development way back in the mid to late 90s when Remedy's ideas for a new third-person shooter title first arose. In a world where the multi-million dollar budgets of your entertainment seem to increase year on year it's hard to remember a time where game developers were not corporations with thousands upon thousands of employees but rather a small group of guys and gals on a hamstring budget trying to cobble together the best game they could.
That's not to say they didn't do a good job. In fact, developers in the 90s with their miniscule budgets managed to make games that are a damn sight better than the titles today into which millions upon millions is poured. For a particularly relevant example, just look at Max Payne 3. Max Payne 3 cost over 115 Million US$ and although it is undeniably a great game, it just can't compare to the first in the series accomplished with a mere 3 Million2.
The development of the first Max Payne was a very careful game of compromise. One of the biggest compromises was made with the cut scenes which, although intended to be rendered in-engine, became real life photographs filtered and set out in the now iconic comic-book style.
Whilst using photos is visually more impressive and far cheaper than rendered cut scenes it did open up the need for models to portray the characters. As the comic panels were static images, and had narration placed over the top of them, it allowed the studio to skip out on hiring professional actors. Why spend all that extra cash hiring someone to model stills when you can come up with a far more creative solution.
Enter the Remedy staff who, along with their friends, families, distant long lost relatives and pretty much anyone they could convince to come along with them, ended up becoming the game's impromptu models. The game's lead writer, Sam Lake, took the starring role as the titular hero and, looking at the end result, it was a match made in heaven.
A even lesser known is the fact the game's villain, Nicole Horne, was Lake's mother which puts a new and slightly uncomfortable spin on the hero-villain dynamic.
Although only a character model, with Max's voice portrayed by the excellent James McCaffrey, Lake's impact on the character is palpable. It's safe to say that Max Payne just wouldn't carry the same B film charm without him.
How useful is this information? Not very. I suppose it could save you quite a fright if you bumped into Lake while you're holidaying in Finland and thought that your childhood videogames were somehow coming to life; perhaps as a twisted form of revenge for all those years you never cleaned the discs. No, more than anything this little story into Max Payne's development highlights a sense of humanity that may have been lost in the modern age of game development – an age where games no longer come with anecdotes.
---
References:
1https://en.wikipedia.org/wiki/List_of_most_expensive_video_games_to_develop
2https://www.gamespot.com/articles/remedy-talks-max-payne-1-and-max-payne-2/1100-6337795/