3 teeny-tiny developer mistakes that had catastrophic repercussions
Believe it or not, we all make mistakes. Mistake making is one of the defining characteristics of humanity. Believe it or not, Game developers are also human, and that means they can make mistakes. Unlike the rest of us however, the smallest mistakes on their end can have absolutely huge knock-on effects.
Although it is certainly through making mistakes we learn,  sometimes it can be quite fun just to look back at some painful memories and reminisce about our (or others'!) mistakes. This is exactly what we'll be doing here by coming together to point and laugh at 3 examples of tiny developer mistakes that had catastrophic repercussionson their games.
---
3: Big Rigs: Over the Road Racing – Forgetting to make the truck move
Platform(s): PC
Price*: NA
Developer: Stellar Stone
When it comes to Big Rigs: Over the Road Racing, it's quite hard to find part of the game that isn't a mistake. It's a veritable buffet of errors. Everything from the missing textures on maps to the strange behaviour of the "physics engine" and the non-existent collision detection for your vehicle aims to hamper this would-be racer.
After many hours (40 seconds) of careful deliberation however, we have decided that the most egregious error is the fact that the developers seem to have forgotten to make your opponent's lorry move. That's right; Big Rigs is a racing game – without the racing.
What's worse is the fact that the developers could has programmed in your oppositions movement. In an official patch version that surfaced online some time after launch, your rival actually moves! They don't finish the race of course, just stopping short of the finish line (sorry if I got your hopes up). At least it's something I suppose.
---
2: Team Fortress 2 – The crate that crashed a market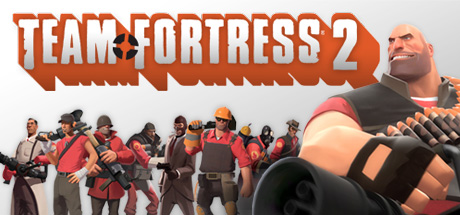 Platform(s): PC
Price*: Free!
Developer: Valve
By 11 years old I had already made plenty of mistakes. In Team Fortress 2's almost 12 year career however, it had very few under its belt. After over a decade of clean updates that would put other titles to shame, Valve was long overdue a major muck-up and, sure enough, in the last few weeks it finally arrived.
Ironically, it wasn't a large-scale update that finally broke the game; but the simple addition of a new crate. It should have been an easy task. The TF2 team was just getting ready for a nice summer break and just needed to add a few new cosmetics in a groovy summer box before they could kick back and relax. They've added literally hundreds of different crates over the game's long lifetime; everyone thought nothing could go wrong.
Everything went wrong.
Some strange coding mishap resulted in the game's most valuable items; the highly coveted "unusual" hats to drop guaranteed from certain crates. This naturally tanked the game's thriving Steam Community Market based economy and cost some hat traders losses hundreds of pounds in real world cash. The long term effects of the mistake are still unknown, but the market seems to have stablised in the last week. At least the community seems to have taken the glitch well, with countless hilarious memes appearing on the game's subreddit.
---
1: Aliens: Colonial Marines – Giving the aliens lead poisoning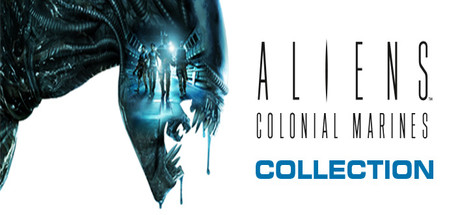 Platform(s): PC, XBOX 360, PS3
Price*: £24.99
Developer: Gearbox Software
Gearbox Software is no newbie when it comes to controversy. Although this year's trend seems to be to victimise the company for their allegiance to the Epic Games Store they have fallen victim to the internet's disdain on many previous occassions. One such occasions was the release of the highly anticipated Aliens: Colonial Marines way back in 2013.
Freshly burned by the company's previous disaster; the absolutely dreadful Duke Nukem: Forever, many fans and critics were quick to notice that Aliens: Colonial Marines was bad. Quite bad in fact. The title was critically panned with one of the main criticisms directed at the enemy aliens' utterly incompetent AI.
What would have been an already mediocre horror-FPS became completely farcical with enemies that got stuck in walls, jammed in corners or otherwise just failed to acknowledge your existence. It took 5 years for a strangely dedicated modding community to pin down a problem with the AI. It wasn't that the alien's were inherently badly programmed, but rather that their programming was jeopardised by a typo.
Believe it or not, a mere typo managed to absolutely decimate a modern AAA game. Correcting "PecanGame.PecanSeqAct_AttachXenoToTether" to "PecanGame.PecanSeqAct_AttachPawnToTeather" in one of the game's files exponentially improves the enemy's AI.
I'm not going to pretend that fixing this error makes the game that much more enjoyable, but it certainly makes it at least playable.
---
*Prices are Steam store prices (excluding discounts or sales) as of August 2019.