Pathologic 2: The Marble Nest – Review
---
Disclosure: To aid this review a copy of  Pathologic 2 was provided free of charge by tinyBuild
---
"Birdies… Birdies…

Gather ye here around the marble nest"
These haunting words catapult you into the unforgiving world of Pathologic 2.  Lashing rain and hooded figures beat at the old windowpanes as you stumble around a decrepit house swamped in death and decay. Your adventure begins here.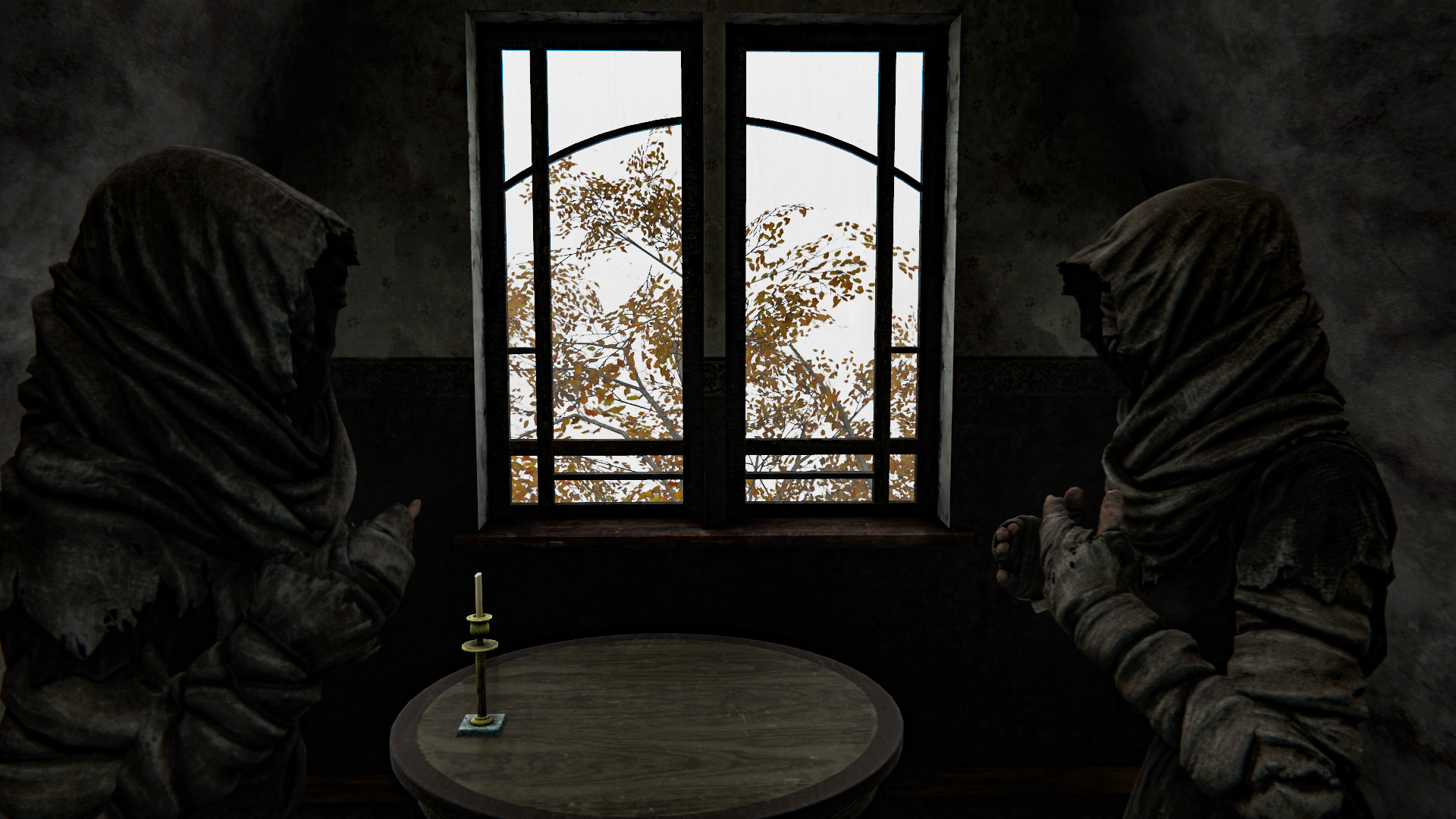 A re-imagining of the cult classic thriller Pathologic, Pathologic 2 preserving the excellent atmosphere of it's predecessor through its unapologetic brutality. In equal parts difficult and rewarding, Pathologic 2 made no compromises for the modern gaming audience. Its open world operated on a strict time limit. Playing through 12 days of finite events created an unbelievably intense sense of panic and dread.
You must constantly choose which events to prioritise and which ones to miss, often times having to balance your need to evade the ever-present threats of starvation and sleep deprivation against the pressing knowledge that if you are absent for a story crucial event, life goes on without you and it is gone forever.
Inspired by Russian folklore, the world of the Steppe is as beautiful as it is bleak. A seamless blend of both Western and Eastern culture presented in a deliberately ambiguous time period, each line of cryptic dialogue and archaic custom has you feeling like a complete outsider. A cultural stranger who is at often times tolerated rather than welcome.
A malevolent plague ravages the town. Every character can and, without your intervention will, die.
With a stand-alone story designed to compliment the plot of the main campaign, The Marble Nest is a welcome return to gaming's most Gothic world.
You play as the noble scientist Dr. Daniil Dankovsky. Presented with a grisly premonition of imminent doom and destruction. Whether you will fulfil this vision by sitting idly by as world around you to succumbs to the all-consuming plague or struggle against time itself to try and change your fate is entirely up to you. Whatever your choice may be, the game constantly reminds you that there will be "no happy endings".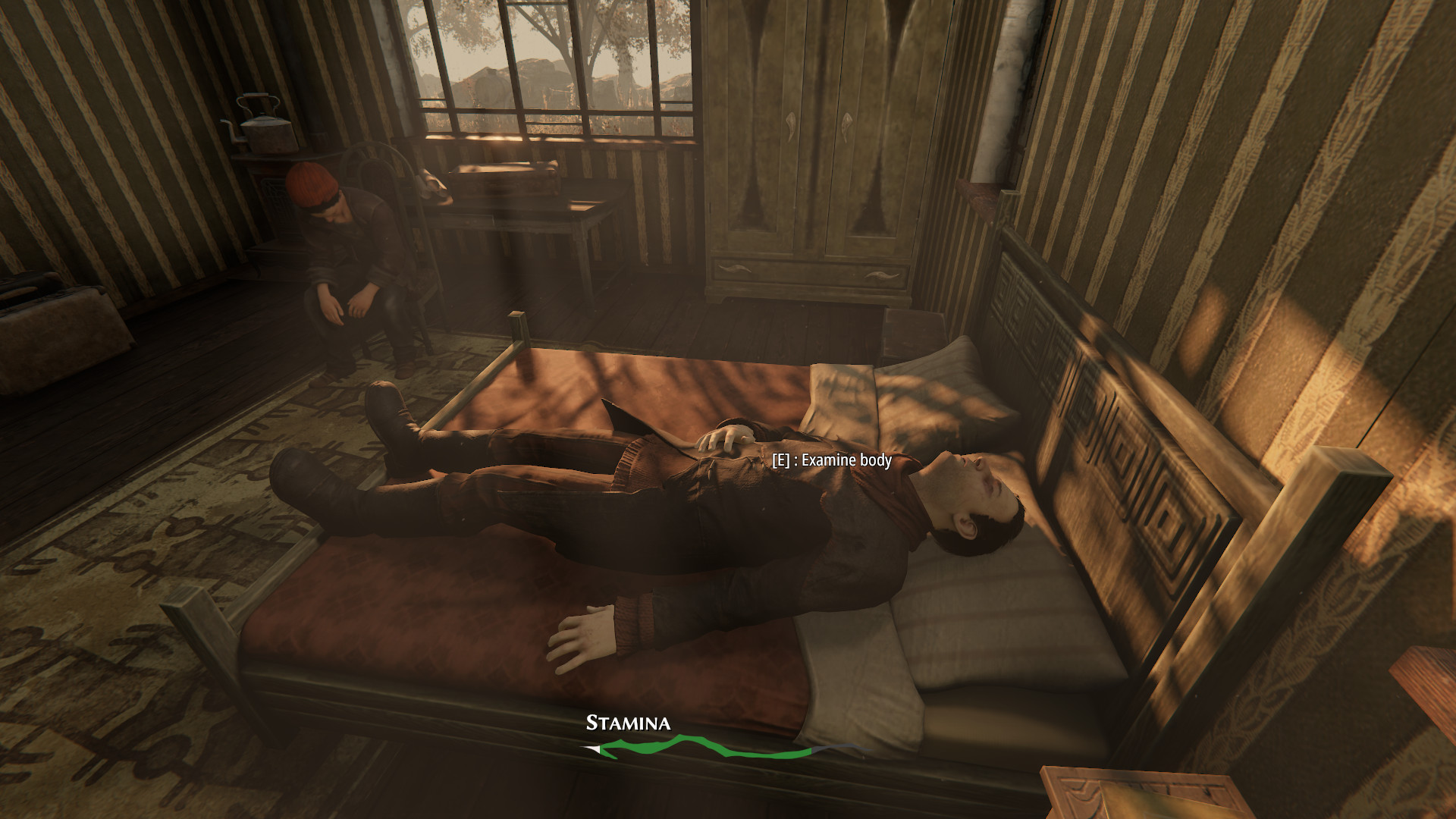 Graphically, The Marble Nest is as stunning as the base game. Utilising the same map and sharing many assets means Pathologic 2's trademark visual style and its world's distinctive architecture is completely preserved. The unique visual style is accompanied by a fantastically atmospheric score, filled with tracks of folk chanting and the gonging of funeral bells.
Unusually, The Marble Nest seems geared toward series newcomers and with a greatly decreased difficulty in addition to a much shorter running time, this DLC does seem like the ideal place to start. Its stand-alone plot only loosely ties into the events of the main game and can certainly be wholly appreciated on its own merit. That is not to say it doesn't hold value to returning players, in fact a more relaxed reintroduction to the Pathologic universe is an excellent way to prompt an additional play-through of the main game.
The Marble Nest is the epitome of short and sweet. An excellent experience despite its condensed length, The Marble Nest presents ample obstacles to overcome, fights to struggle through and dark secrets to uncover to successfully deliver an impactful narrative with enough punch in its poignant ending to stick with you for years to come.
If you're interesting in picking up Pathologic 2: The Marble Nest in time for Halloween, it is available on Steam later today. You can view it by clicking here.