3 jolly holiday themed games to raise your Christmas cheer
Whether you find yourself craving the sublime action of Die Hard or the heart-warming fun of Elf, everyone has at least one Christmas film they love to watch time and time again. Unusually however, the popularity of the genre seems to exclusively extend to the mediums of film and music, and those wanting to experience a festive themed game are left with very few options to choose from.
Despite this, we've compiled this little list to bring a few often overlooked games you could try this Christmas season.
---
3: Dead Rising 4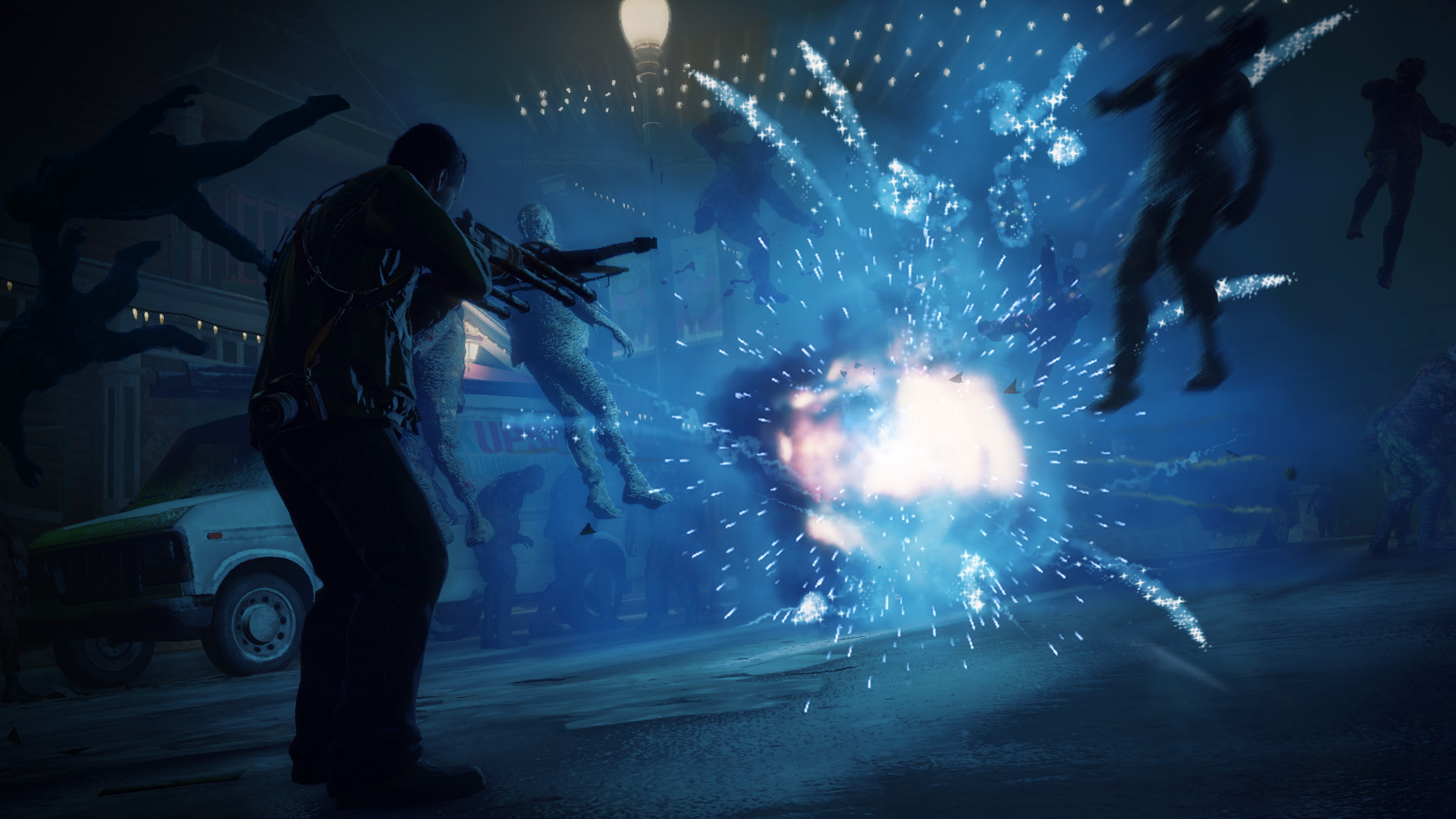 Platform(s): PC, XBOX ONE, PS4
Price*: £19.99
Developer: Capcom
Although the inexplicable departure from many of Dead Rising's conventions, including the removal of the series' time-limit mechanic, may have caused an uproar among series fans, Dead Rising 4 is nevertheless a worthy entry in Capcom's zombie-fighting franchise.
The large open world of the fictional Willamette Colorado, complete with a colossal shopping mall, is decked out in decor festive in the extreme. With numerous weapons, items of clothing, vehicles and even boss fights entirely Christmas themed, accompanied by a soundtrack wholly composed of popular yuletide songs, Dead Rising 4 makes the absolute most of its November setting.
Although its simple mechanics and lenient difficulty make an experience far too casual for series veterans, for most Dead Rising 4 is actually a shockingly relaxing experience. The almost therapeutic ease with which you can mow down thousands of zombies in a sleigh to an orchestral cover of Jingle Bells makes a game that excellently accompanies a Boxing Day sofa-sprawl and a large tub of Quality Street.
---
2: Batman Arkham Origins
Platform(s): PC, XBOX 360, PS3, WII U
Price*: £14.99
Developer: WB Games
Recently given away on the Epic Games Store as a freebie, it's quite likely you already own this one. Set on Christmas Eve, Batman faces off against eight of the most iconic DC comic book villains, including Bane and The Joker.
A third-person beat-em-up, Batman Arkham Origins shares the excellent combat of the WB Games Batman franchise in a much larger, and extremely festive, open world. With a plethora of interesting side-quests to choose from and an exciting main story, Arkham Origins offers a surprisingly rich experience.
Although often, and sometimes unfairly, cited as the weakest entry in its franchise; if you're willing to sacrifice a small degree of polish found in the other Batman titles for a Christmas setting Batman Arkham Origins is definitely worth a look.
---
1: Viscera Cleanup Detail: Santa's Rampage
Platform(s): PC
Price*: £1.79
Developer: RuneStorm
It's official. Christmas is cancelled.
After a lengthy dispute with the toy-elf workers' union, Santa finally snapped.  This standalone expansion for Viscera Cleanup Detail tasks you with cleaning up the aftermath of Santa's bloody rampage. Armed with only a mop, a bucket and a pair of rubber gloves it's time to get to work.
Featuring an enjoyable co-op mode and hours of floor-scrubbing action cleaning has never been so fun. As the cheapest game on this list, Santa's Rampage is the best option for someone who wants something festive to play, but doesn't want to shell out a fortune on a game that is only really worth playing for just one or two months of the year.
---
*Prices are Steam store prices (excluding discounts or sales) as of November 2019.