Kind Words – a new, more wholesome social media
In an age that seems so consumed by negativity, it's only natural that this is in social media. Unfortunately, for many of us social media is a form of escapism – allowing us to switch off from the outside world and focus entirely on something else. Being constantly consumed by the negative energies of current affairs, especially in our supposed downtime, is unhealthy and extremely tiresome.
Kind Words (lo fi chill beats to write to) is in many ways almost the antithesis of your regular social media platform. Presented through a warm and cosy virtual room, it's clear from the get go that Kind Words doesn't intend to have you scrolling through reams and reams of posts for hours or chasing the highest numbers of likes on your photos.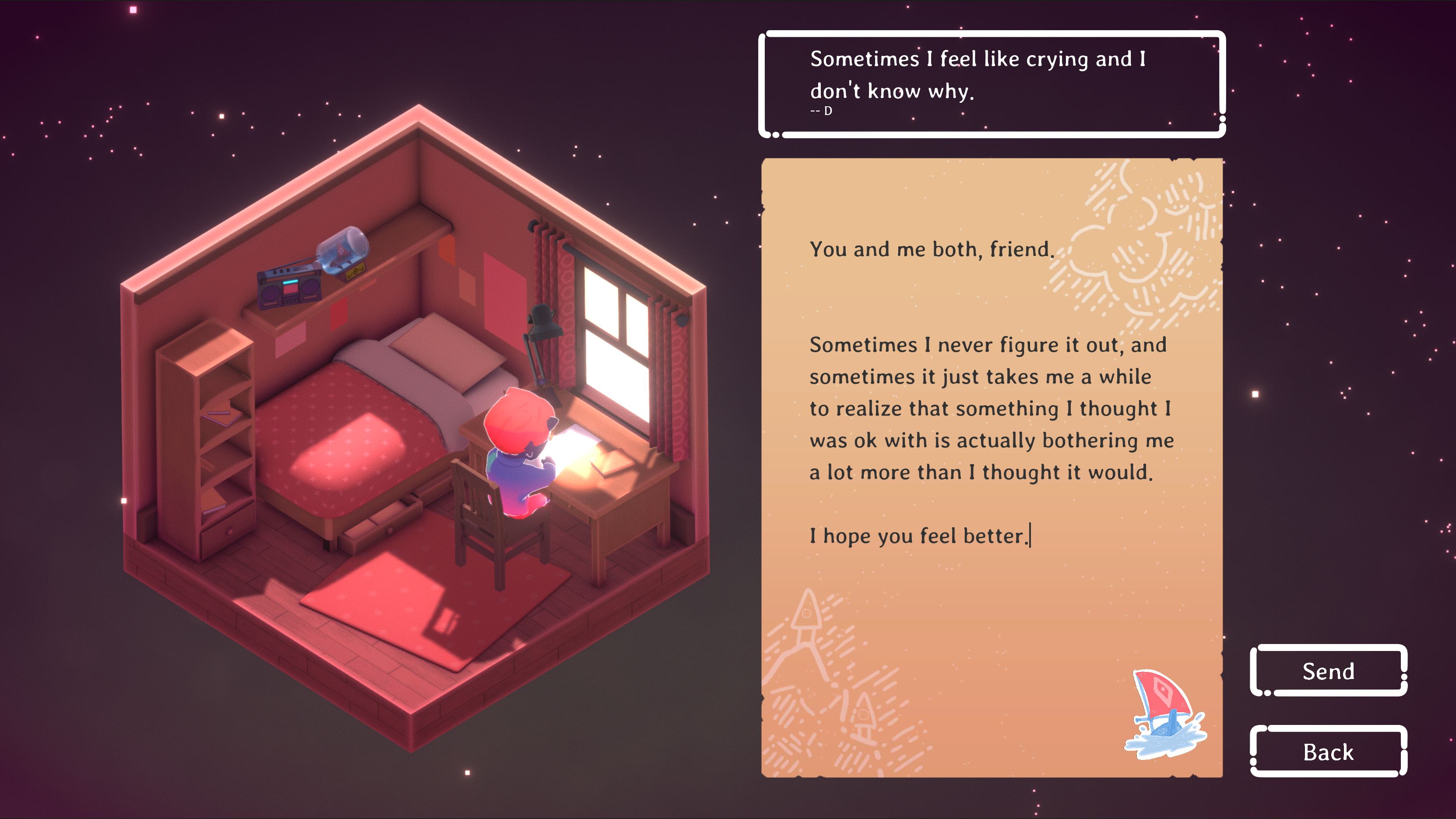 The minimalistic art-direction bathed in rich pastel colours is highly soothing and compliments the slow and smooth beats of Kind Words' original soundtrack perfectly.
Centred around the therapeutic writing of letters, you interact with other users through a fantasy postal service. You can send out a letter expressing your thoughts and worries to receive helpful letters from other users or reply to others concerns in an attempt to comfort them.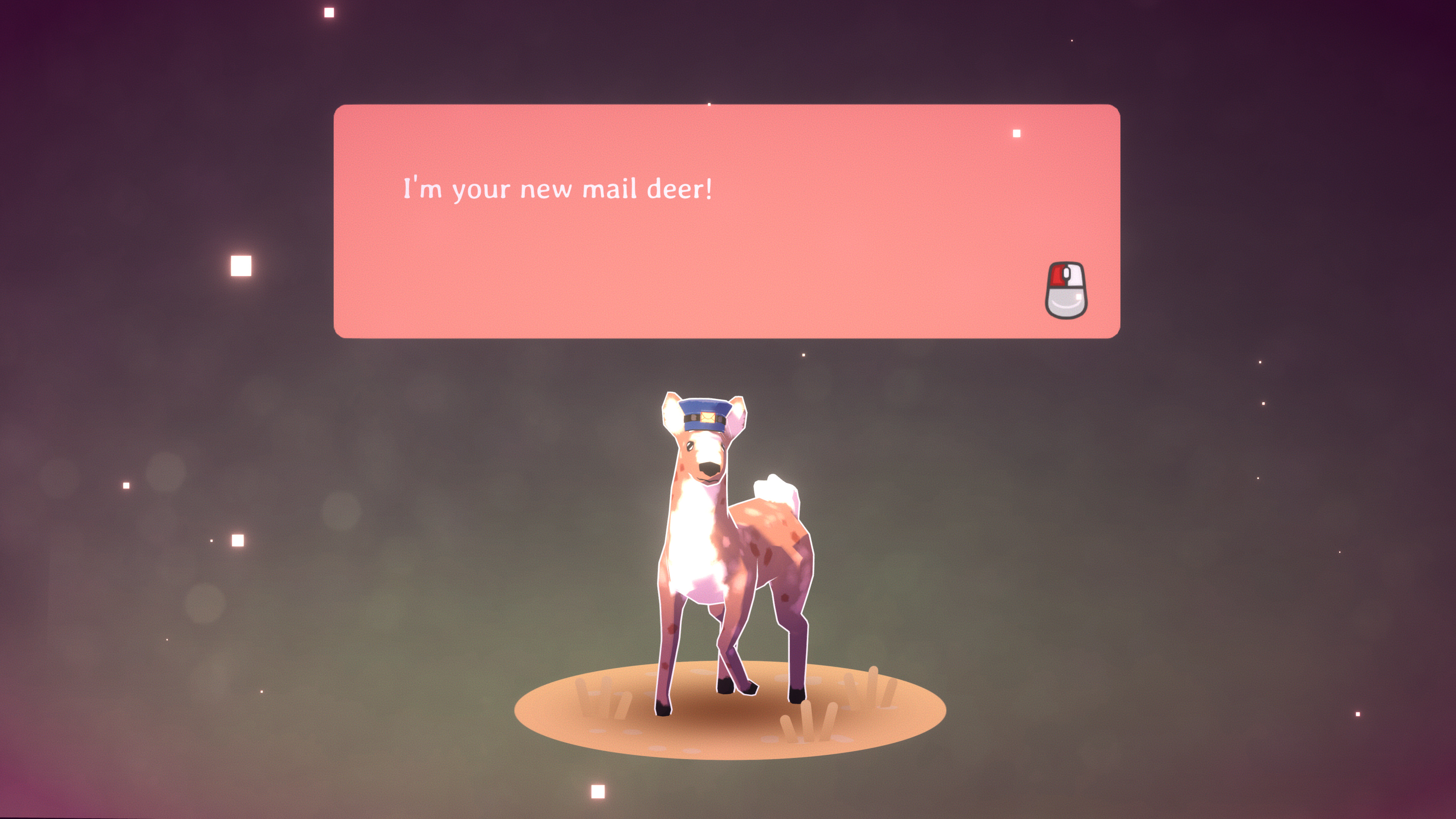 There is a small element of progression, with the collection of stickers. Receiving letters with stickers you do not yet own adds them to your collection, and allows you to personalise your room with associated items or add them to letters of your own to gift them to others. It's a nice detail and lets you add your own little splash of colour to the letters you send.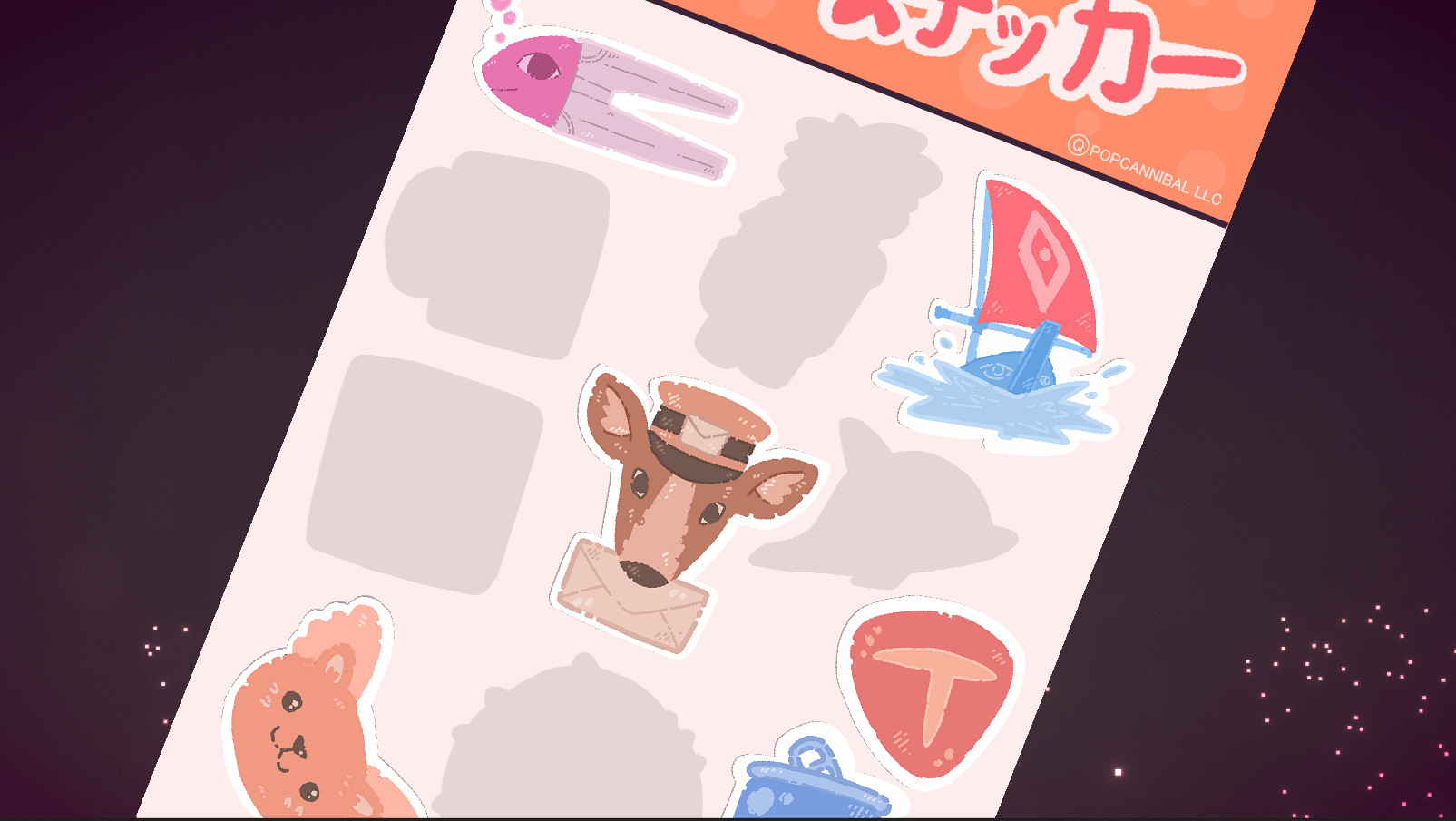 Kind Words is simple, yet deeply moving and, above all else, incredibly important.  Cute and reassuring, with probably the most friendly communities out there, this little gem is a perfect addition to your Steam library – and one you will love to revisit whenever you're feeling down.