Receiver 2 promises to bring the most realistic firearms we've ever seen to the new decade
We can't blame you if you missed Wolfire Games 2012 title Receiver. It was given away free of charge with a purchase of their long anticipated rabbit beat-em-up Overgrowth and after waiting almost 10 years for that game to be released, it's understandable that a lot of players simply overlooked Receiver and left it to collect dust in their steam libraries.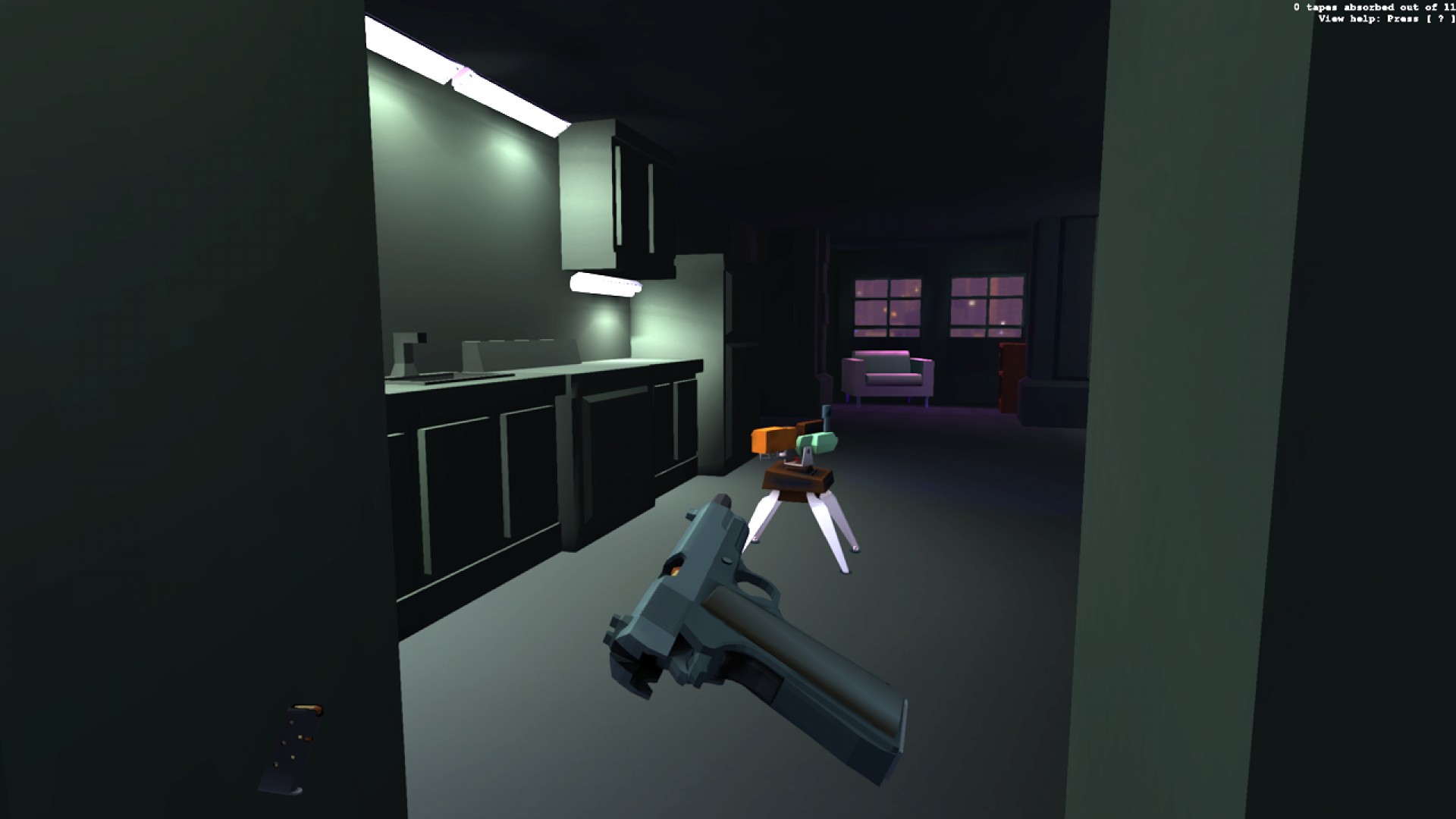 Although at first only created as part of a 7-day game challenge, Receiver manages to be a fun little game that, although understandably lacking in features, is surprisingly revolutionary in what it has.
A series of randomly generated cybperpunk levels in which the player is tasked with collecting a set of tapes provides an excellent framework for the game's superb gun simulation. In Receiver, your gun is your most important tool – but it's also the hardest to master. Intricately modelled, each gun operates almost exactly like a real firearm. You can pull back the slides, cock the hammers and even flick the safety switch. With no on-screen UI, the only way to check something as simple as your magazine capacity being to manually remove it, and one-hit kills firefights with your robotic adversaries are short and extremely tense.
Once you've mastered all three available weapons and completed a couple of the levels, Reciever does begin to drag and won't maintain your interest for more than 5 or 6 hours at most. Wolfire have done an admirable job keeping Receiver up to date, with performance fixes and the occasional minor addition to the game. As a tech demo, Receiver is excellent, but lacks far too many features to truly be considered a "fun" game.
As a result, I was ecstatic to see the Receiver 2's announcement appear on my feeds seemingly out of the blue. A snazzy trailer showcases vibrantly enhanced graphics rich in floods of primary coloured light and some truly beautiful cyberpunk scenes that put the original's blocky aesthetic to shame.
Boasting eight new firearms, "including the Beretta 92FS, Colt Single-Action Army, and the iconic Desert Eagle", and with an increased level of detail, promising to simulate every "single internal mechanism", Receiver 2 certainly looks like it will turn out a worthy sequel.
I am certainly very excited to see what Wolfire has in store for this sequel, and how they will apply their wonderful gun simulation technology to a game for the new decade!
Releasing in early 2020, you can keep up with Receiver 2's progress by adding it to your wishlist here on Steam or by subscribing to the official newsletter.